Welcome to the brand spanking new Jo Wylde Designs blog!  I am sooo excited to be here and about the gorgeous new products that I will be bringing to you!
I thought a great way to kick off would be to give you a sneak peak of one of the Mini Photo Albums I am currently working on. The album is centered around the theme 'There's no place Like Home' and it is just so, so versatile!
The bright funky colours can't help but catch the eye and the Red, Blue and White featured throughout is based on the UK Airmail colours.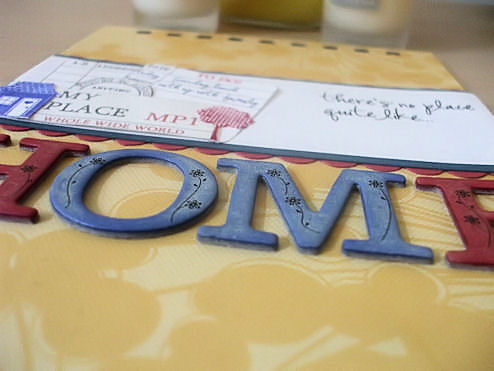 Each of the elements have been carefully thought out and all but the house and tree are designed by hand inhouse (the house and tree are hand stamped) I have tried to include items that are typical in many homes such as 'To Do Lists' and 'Address Books' There is even a little Post Mark which states 'Return to Sender' which is a nod to the fact that many of us, no matter where we end up in the world, love to return to our home town every now and again!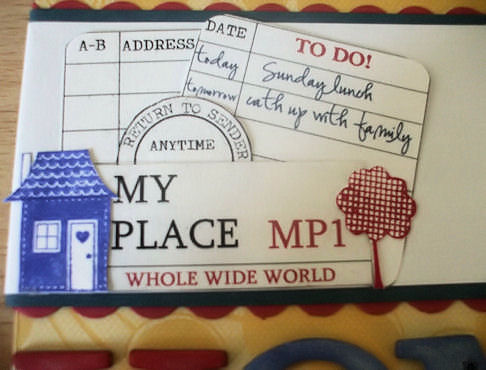 The street sign is based on the iconic London street signs. If you look carefully at the 'To Do List' you will see written there is 'Sunday Lunch' and 'Catch up with Family' which acts as a gentle reminder to make time for the important things in life.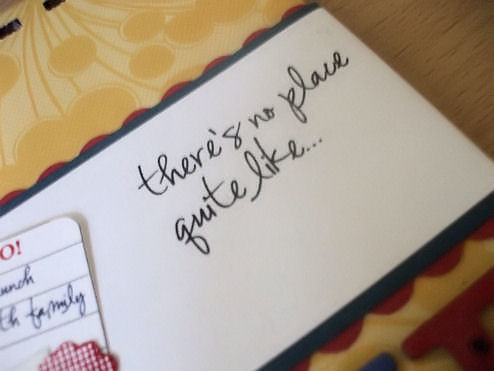 On the right hand, written in a hand script is, 'There's no place quite like...' followed by 'Home' spelt out in decorated chipboard letters ...because let's face it...there isn't!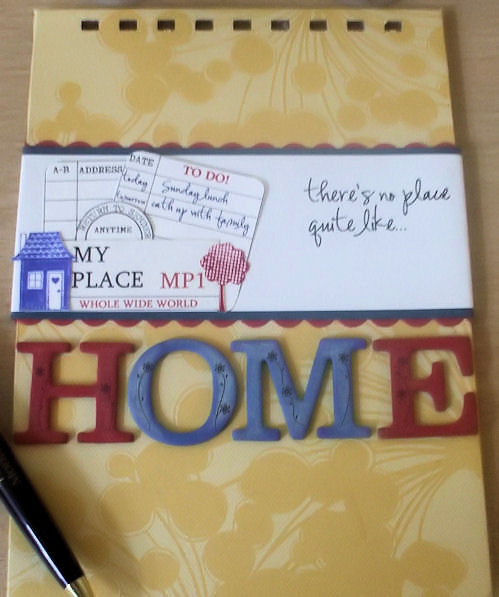 This beautiful little album measures 5.5 x 8 inches in total, with the inner pages measuring 5 x 7. The size has been designed to fit 5 x 7 photos exactly or 4 x 6 photos with a slight border.
Look out for further details when it is finished!